HUAWEI CLOUD provides full-stack cloud services covering IaaS, PaaS, and SaaS and including compute, storage, database, network, security, etc...

HUAWEI CLOUD & AI Contest for Myanmar 2019 is launched in Myanmar to improve IT developers' skills to use the latest cloud technologies and apply AI to realize fantastic ideas.


Top winners will receive HUAWEI laptops, tablets, or smartphones and be eligible to apply for internships in HUAWEI CLOUD and top software companies in Myanmar.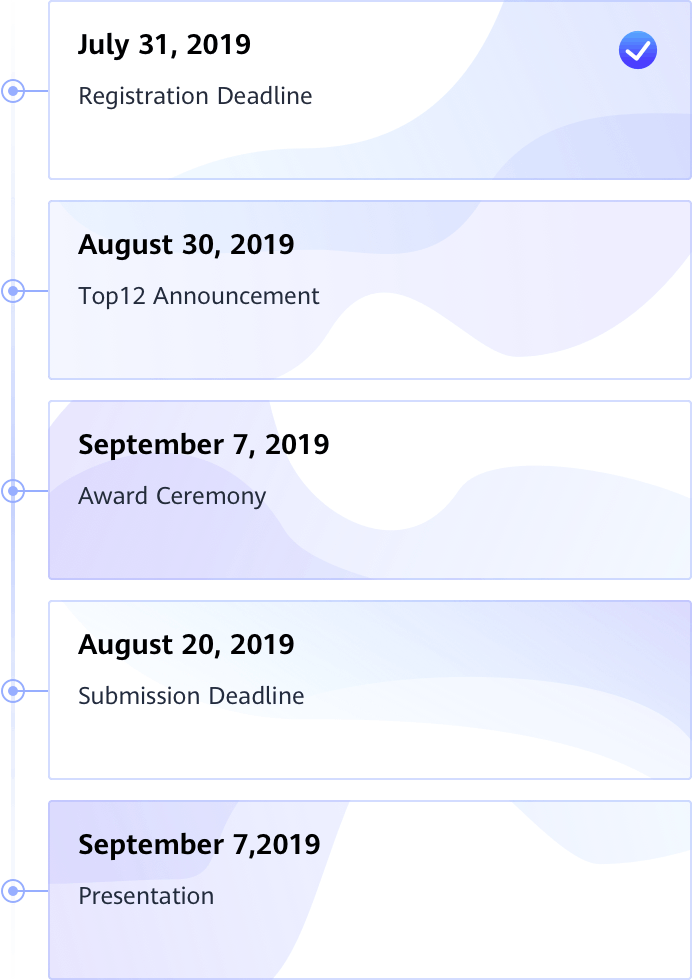 How to Participate
Send us a compressed file to myanmarcloud@huawei.com containing the following content:
(Email subject format: Submission + Your University Name + Your Team Name + Date | For example: Submission UCSY CodingHero 20190730)
What problems you have solved or what functions realized with this project
How you have solved the problems or realized the functions
How your application has been optimized
(Recommended) A video presentation that lasts 3–5 minutes (in English) 
Registration
Degree:
Undergraduate
Postgraduate
Reminder
Log In to the HUAWEI CLOUD website before participating in the contest.
Reminder
System busy. Please try again later.